For the 2023-2024 school year, a part-day preschool program is offered to children between the ages of 3-4. *This excludes children who are age-eligible for TK – Transitional Kindergarten (children who turn 5 between September 2nd, 2018 – April 2nd, 2019.)
To enroll in PUENTE's Preschool state program, a family must meet the eligibility requirements set forth by the state of California. Eligibility is determined based on your need, income, and your child's age. Please check the income eligibility guidelines table below to see if you qualify.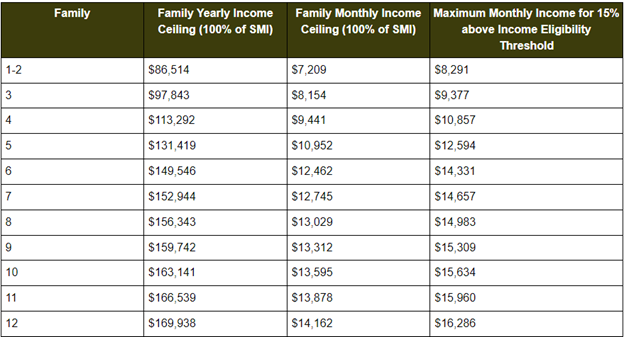 *PUENTE Learning Center California State Preschool Program (CSPP) Ranking List.
If you have any questions, please contact Cassandra Avila, Preschool Enrollment and Office Manager at 323-780-1172 or contact us via email at preschool@puente.org.