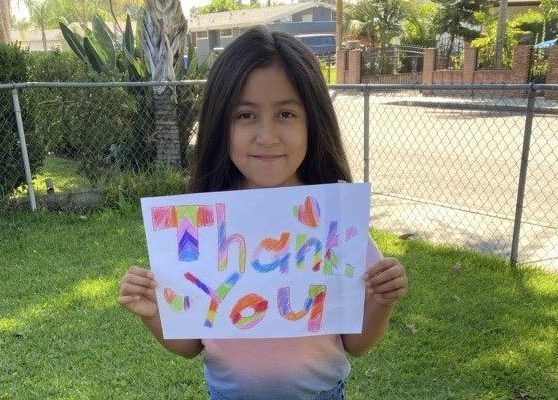 $100,000-$499,999
California Department of Education
$25,000-$99,999
BCM Foundation
Carrie Estelle Doheny Foundation
The Coca-Cola Foundation
Dwight Stuart Youth Fund
Joseph Drown Foundation
The Mark Hughes Foundation
$10,000-$24,999
Leticia Acosta
The Bank of America Charitable Foundation
Henry L. Guenther Foundation
The MUFG Union Bank Foundation
The Snell & Wilmer Foundation
Southern California Edison
Union Pacific Foundation
The Walton Family Foundation
Wells Fargo
$5,000-$9,999
Accuride International Inc.
Assured Guaranty Corp.
Bergen Foundation
Dollar General Literacy Foundation
Lon V. Smith Foundation
Mata Construction
Eugenia Riordan Mule
Cody Press
UnidosUS
Viele & Sons, Inc
W.E. O'Neil Construction Company of California
$2,500-$4,999
A.J. Kirkwood & Associates, Inc.
Raul and Lisa Amezcua
Mizrahi Tefahot Bank Ltd.
The O'Neil Foundation
Chun and Mei Wong
$1,000-$2,499
Daniel and Francine Arguello
Beneficial State Foundation and Beneficial State Bank
Bolton and Company
The Davidow Charitable Fund
Englander Knabe & Allen
Rich Erickson
Hunt Ortmann
James and Wendy Drasdo Fund at the California Community Foundation
Los Angeles Education Partnership
Manufacturers Bank
Northrop Grumman Corporation
University of Southern California
$500-$999
Benjamin Ceja, in honor of Yolanda Chavez
Blue Shield of California
The Murr Family
Roger Ridlehoover, in honor of Maria Maturano
Levi Rosales
Roy E. Crummer Foundation
The Sandoval Family Charitable Fund
SCE Federal Credit Union
Select Equity Group Foundation
Robert and Joanne Smith
Target
Drs. Christina Benson and Kenneth Wells
Zelda Zinn
$100-$499
The Accenture Team, in honor of Beryl Markiles
Hugo Almeida
James and Carole Barrall
Emile Bayle
California Agricultural Leadership Foundation
Juan J. Dominguez
Ana Donayre
Alicia Granados
Greg Gonzalez
Ernesto Espinoza and Sua Hernandez
Lisa Roth, in memory of Beryl Markiles
Gilbert R. Vasquez
Bertha Alicia Santibanez
Philip Watters
William Wolfe, in honor of Michele Wolfe
$99 and below
Jose de Jesus Alvarez
Dilcia Chinchilla
Jill Diamond
Rosa and Luis Fonseca
Norma and David Gilbody
Jonathan Thomas and Barbara Hurd
Ana Castro and Julter Landaeta
Shetaye Yakebo Letta
Ramon Lopez
Concepcion de Jesus Lopez de Acosta
Fortune Zuckerman and Ken Fry
Andrew Lippman
The Marquez Family
Francisca Montano
Sheck-Bolles Charitable Fund
Robert Thiele
Bianca Rios and Albert Trevino
Carmen Vinuerza
Eileen Wells
$100,000 and above
East Los Angeles Occupational Center
Los Angeles Community College
$1,000-$9,999
Ace Beverage Company
Andrew Lippman
Kaplan
Drs. Christina Benson and Kenneth Wells
$500-$999
Iliana Galliher
Rick and Elaine Goolsby
Garrett and Diane Kop
Ally Maruszewski
James and Lisa Mussenden
Office of Mayor Eric Garcetti, City of Los Angeles
Target
Total Wines & More
Xcel Mechanical Systems, Inc.
$250-$500
Martha and Jorge Armendariz
Angelica Castro
Caesars Entertainment Corporation
Alicia Granados
Office of Councilmember Jose Huizar, City of Los Angeles
Panera Bread
Ralphs
Eric Rodriguez
Target
Hiro Watanabe
$100-$249
ABC7
Andy Tahay and Evelyn Sanchez
Berta Santibanez
The Cheesecake Factory
Contessa Italian Foods Collections
Costco Wholesale
Jennifer Estrada
Lagunitas Brewing Company
Malibu Wine Safaris
Rock Sugar Southeast Asian Kitchen
The Wolfe Family
The World Famous Laugh Factory
Universal Studios Hollywood
Zevia Smart Soda
$100 and below
Aquarium of the Pacific
Autry Museum of the American West
Big 5 Sporting Goods
Din Tai Fung
El Pollo Loco
Firestone Walker Brewing Company
Howlin' Ray's
In-N-Out Burger
Kidspace Children's Museum
Kimberly Lim
Kylie Link
Lucero's Bakery
Oriental Trading Company
Alicia Salceda
Umami Burger
Thank you also to those donors who have chosen to remain anonymous.
This list recognizes those who contributed to PUENTE Learning Center between July 1, 2019, and June 30, 2020. Every effort has been made to ensure that the list is complete and accurate. If errors or omissions have occurred, please accept our apologies and call the Development Department at 323-780-0128 to report corrections. Thank you.