PUENTE Charter School is an academically excellent tuition-free public school. We are open to all children, grades TK-5. Set your child on the path to a successful future today!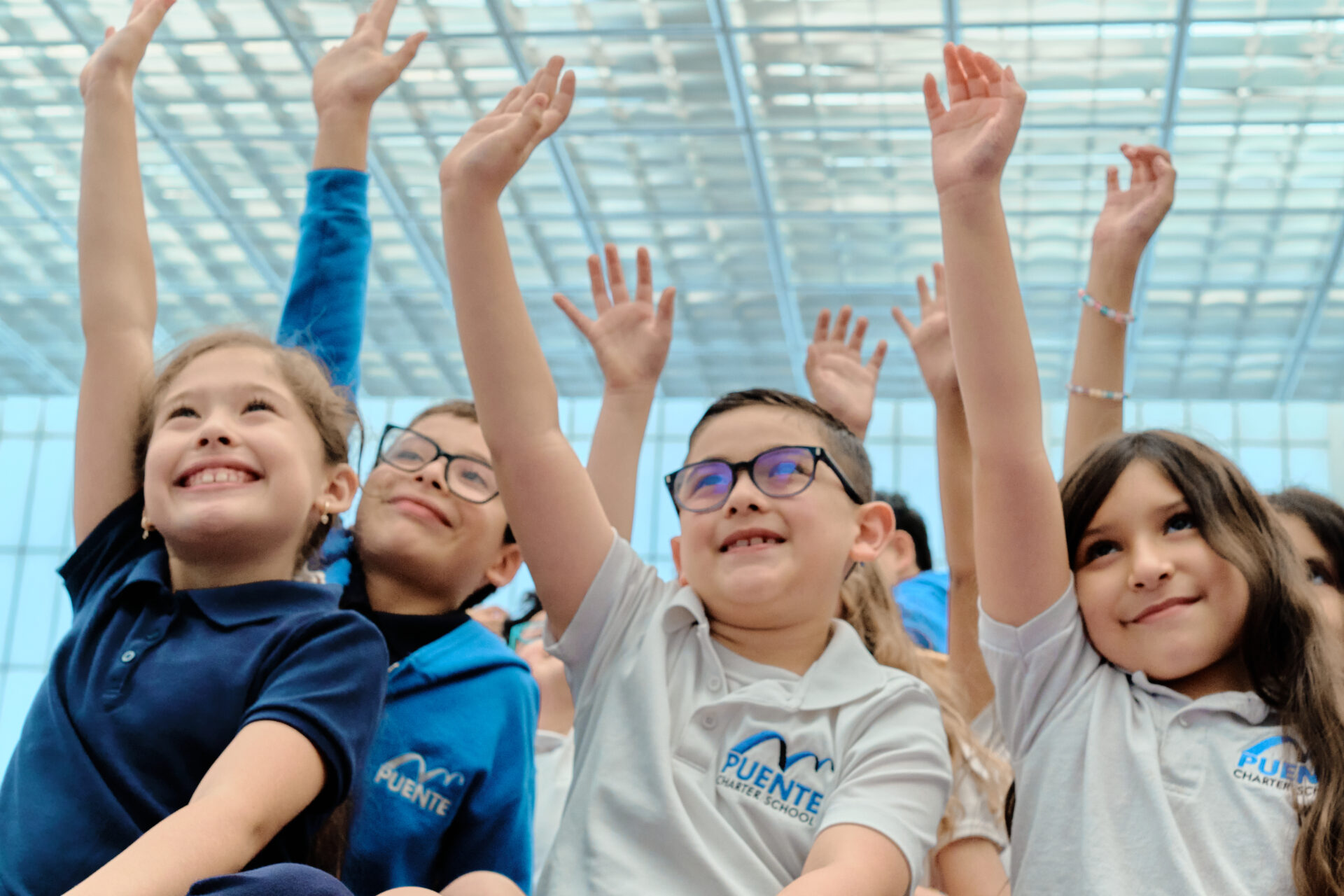 PUENTE Charter is a free public school serving over 300 students in grades TK-5 from Boyle Heights and beyond.
We provide students a rich and challenging curriculum that fosters intellectual, social, and emotional growth, delivering the highest quality education for student achievement.
Our school is committed to achieving academic excellence by combining the Common Core state standards with project-based learning that promotes creative exploration, digital literacy and problem-solving skills to help students develop a life-long love of learning.
Our Whole Child approach meets the unique needs of each student head on– whether it's free and nutritious meals, health care, tutoring, mental health counseling, vision and dental care, or other services during and after school.
Through our strategic community partnerships, PUENTE Charter School connects students and their families to the resources they need to thrive.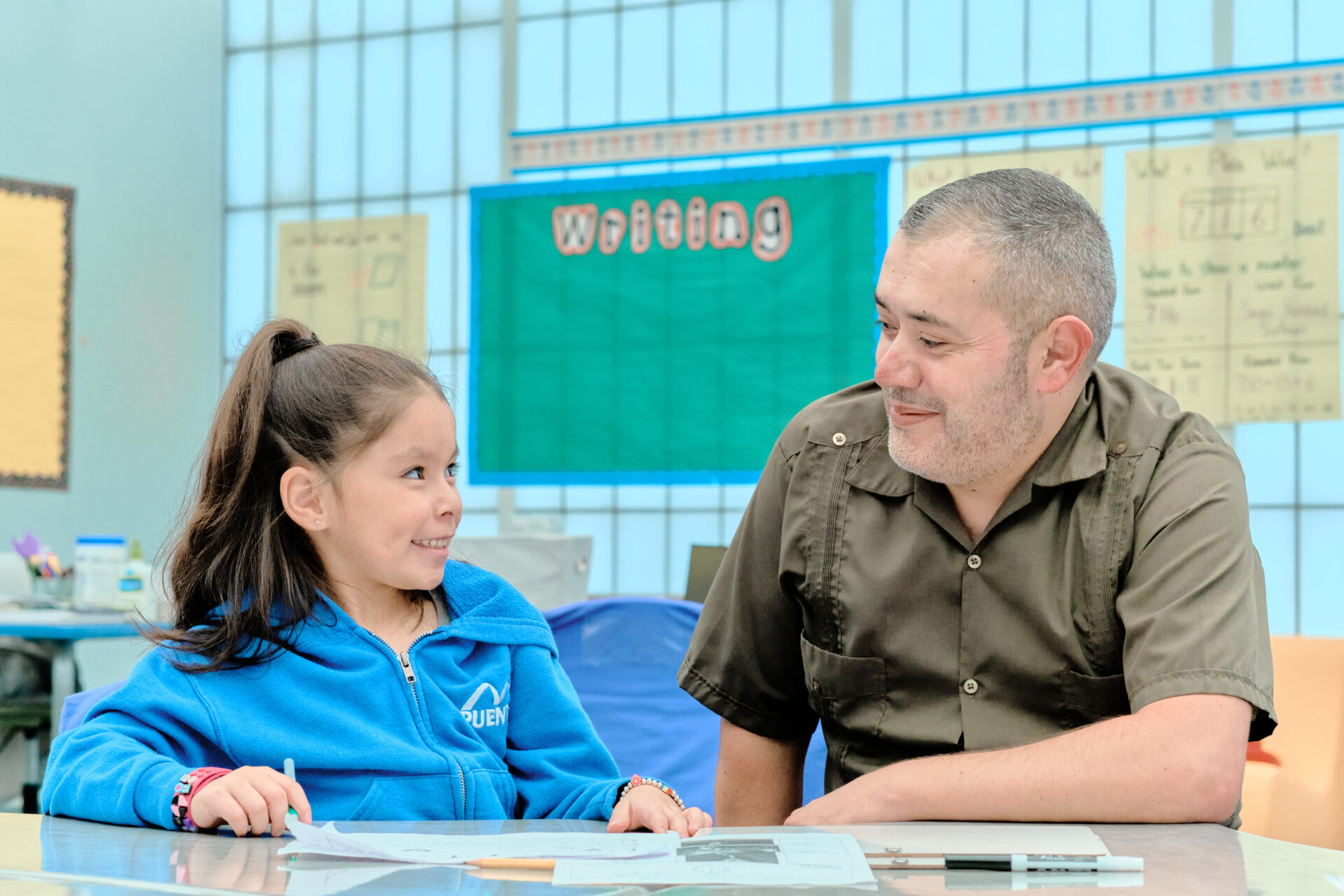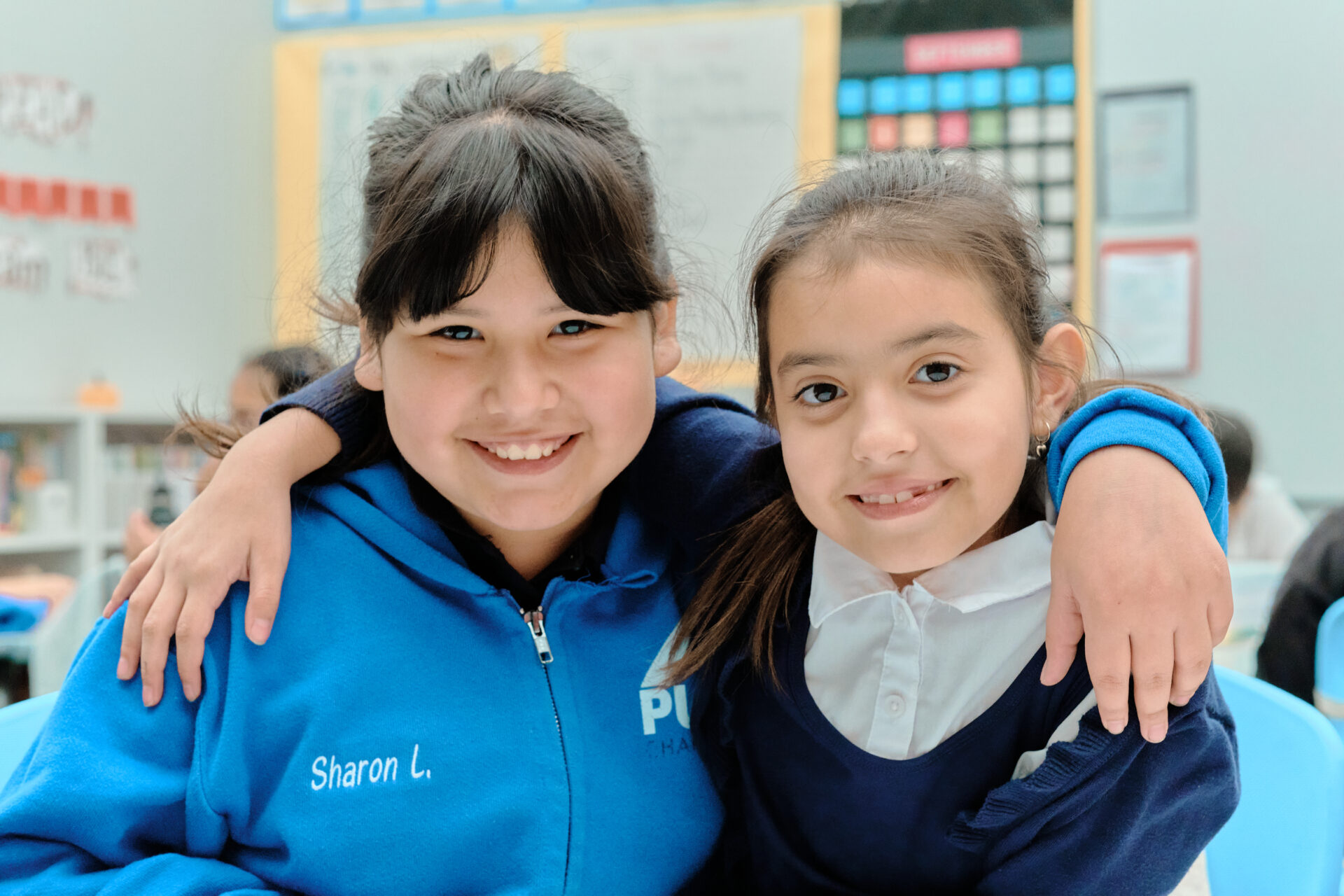 As a public school, enrollment is free and open to any California resident. Admission is on a first-come, first-serve basis.
PUENTE Charter celebrates English Learners, with a re-classification rate to English Proficient that far exceeds that of nearby public schools.
PUENTE Charter families have the option for after-school, offered in partnership with Think Together. Late pick-up is available up to 6 pm.
Parent engagement is encouraged through monthly family nights, the English learner advisory council, and regular newsletters.
We provide three free meals daily, summer bridge and enrichment courses, and field trips.
Set your child on the path to a successful future today!
Message from the Principal
We welcome you to join the PUENTE Charter School family! The priority at PUENTE is to provide students with high-quality, culturally diverse, and intentional instruction. Our teachers provide relevant and engaging content while building strong relationships with all students and families. The partnership with our families and community is an integral part of the success of PUENTE Charter School. We encourage you to become involved, whether through our community events, adult education opportunities, or English Learner Advisory Committee (ELAC).
It is a privilege to join you on your child's educational journey.
Special education support &
resources
Our Special Education team is unwavering in their commitment to individualized support. Together, with our teachers, counselors, and staff, we are dedicated to meeting every student where they stand academically and developmentally. At PUENTE, we remain steadfast in our commitment to ensuring all students succeed and families feel supported at every step of their child's educational journey.
For special education inquiries, please contact:
Isabel Calderon, Director of Special Education
323-780-9080 | icalderon@puente.org NOW ENROLLING TK- 5TH GRADE
501 S. Boyle Avenue,
Los Angeles, CA 90033
Tel: (323) 780-2961
Email: charterschool@puente.org