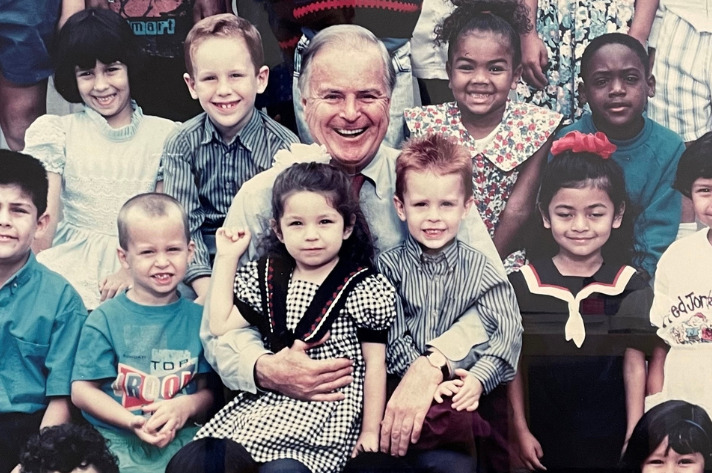 It is with a heavy heart that we share that PUENTE Learning Center supporter and former LA Mayor Richard Riordan passed away on April 19, 2023 surrounded by his closest loved ones. He will be deeply missed, especially for his unwavering passion for serving others.
Richard Riordan's legacy at PUENTE Learning Center will live on for many years to come. Richard gave PUENTE Learning Center the land where our Boyle Heights campus is located. Bringing people in from every corner of his universe, Richard provided essential leadership during the capital campaign to construct our 48,000 square foot educational facility, which is named in his honor. For over thirty years, Richard continued his philanthropic support of PUENTE Learning Center, in part through the Riordan Foundation.
Richard's legacy is tremendous. Hundreds of thousands of students have had more opportunities to succeed because of his leadership and generosity in making sure that PUENTE Learning Center could have an outstanding facility and a sustainable future.
To honor his incredible legacy, PUENTE Learning Center has created the Richard J. Riordan Memorial Fund, dedicated to helping students reach their fullest potential and achieve their educational and career goals.
For any questions and for larger donations, please email donate@puente.org so more of your gift benefits our students directly.
We will miss Richard Riordan dearly, but his vision of building bridges to education for those who need it most continues through the passionate work of PUENTE Learning Center.