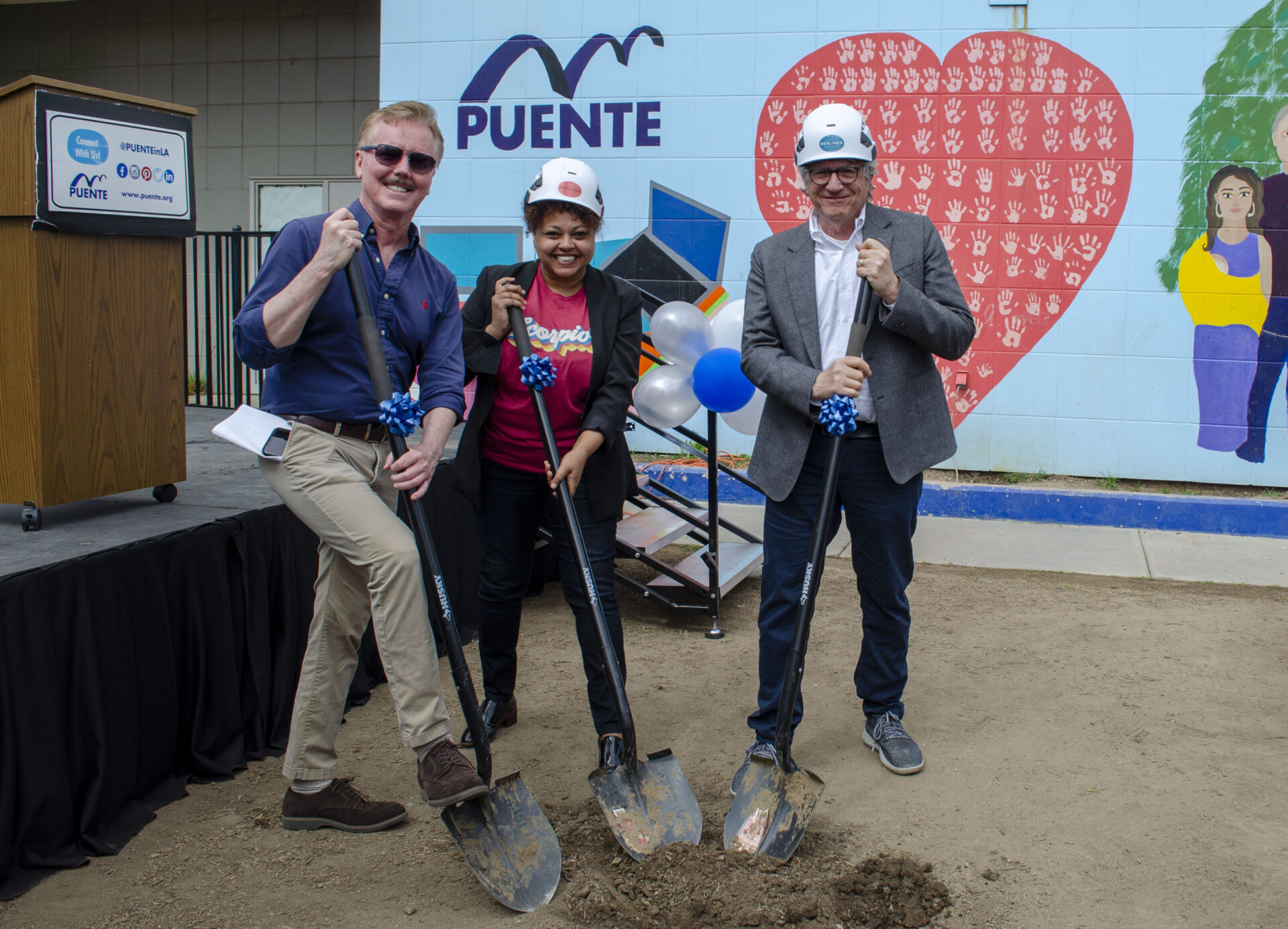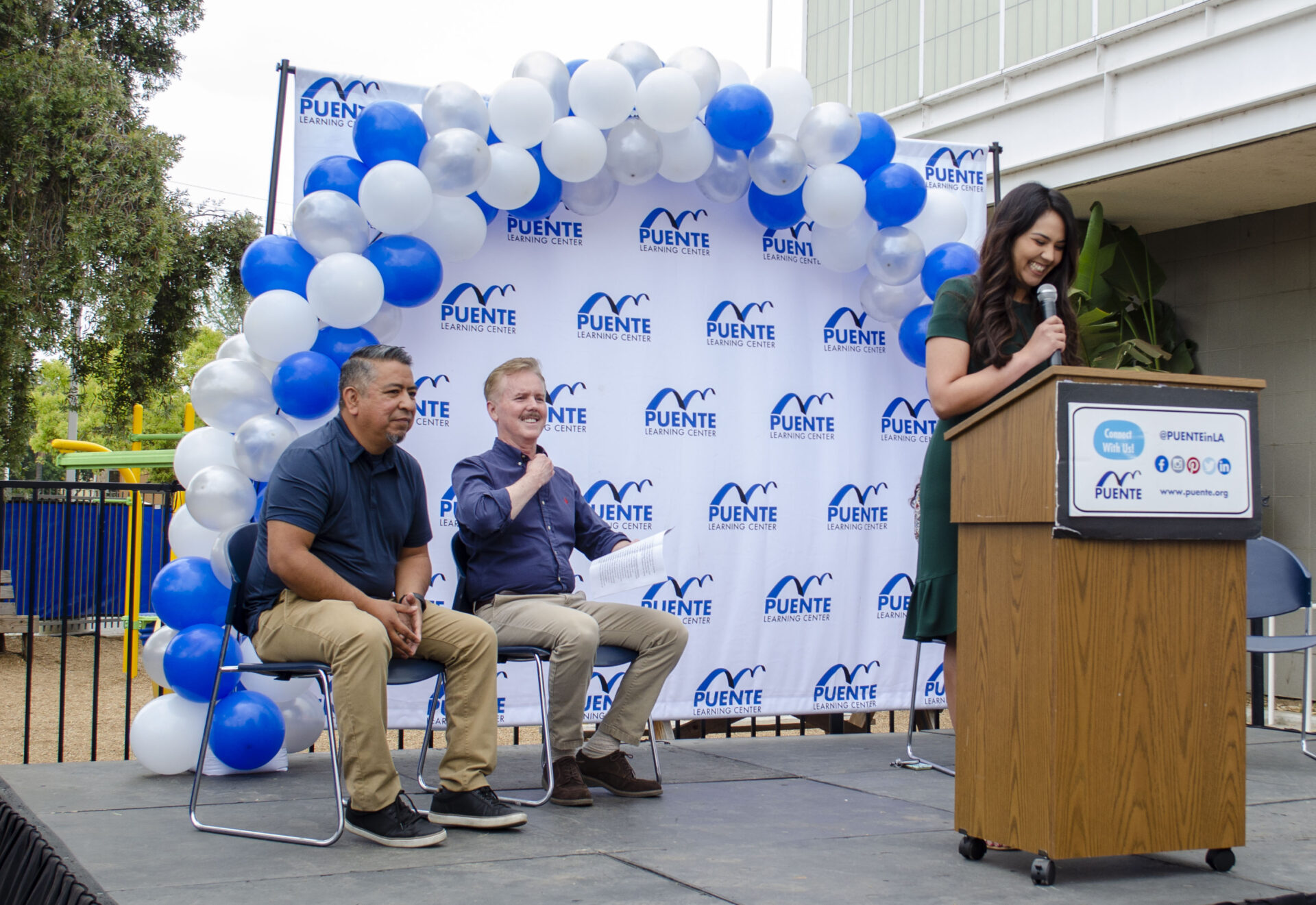 PUENTE Learning Center's Groundbreaking Ceremony on Tuesday, April 25, 2023 marked the beginning of construction on its $10 million+ facility renovation. Designed by Berliner Architects, the project includes a seismic upgrade and other enhancements to accommodate the expansion of PUENTE Charter Elementary School and to make the Richard J. Riordan Building safe, accessible, and welcoming for many years to come—with exterior bracing, additional staircases, and more.
Construction will take place over the next 18 months and is scheduled to conclude in late 2024. The damper construction approach will be utilized to maintain routine operations with minimum interference.
Thank you to the generous donors who provided major support for this project: the Walton Family Foundation, GPSN, the Ahmanson Foundation, and the Helen and Will Webster Foundation.