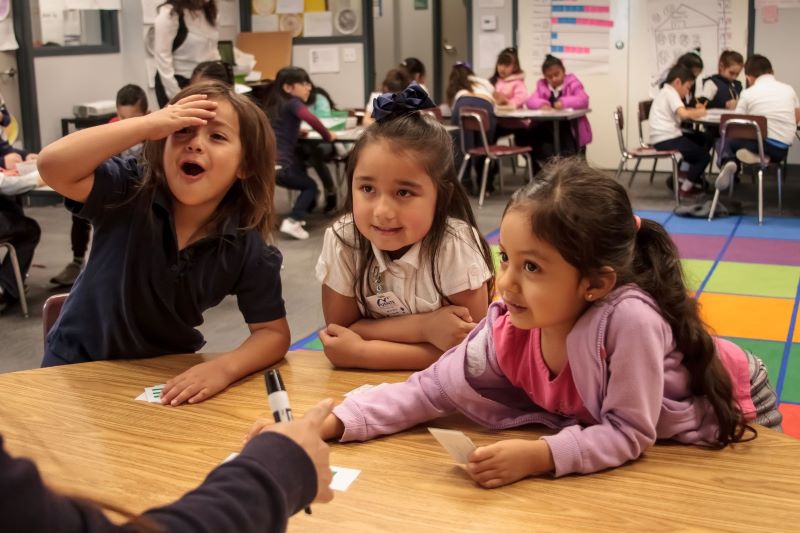 PUENTE Charter Elementary is a free public school offering TK through 5th grade families a rich and challenging curriculum that develops the intellectual, social and emotional growth of each child. Our school is committed to achieving academic excellence by combining the Common Core state standards with project based learning that promotes creative exploration, digital literacy and problem solving skills to help students develop a life-long love of learning.
PUENTE Charter Elementary was founded in 2002 by dedicated educators and parents wishing for a high achieving school in the community. PUENTE Charter Elementary has the distinction of being the first charter school located in Boyle Heights. Combined with PUENTE Learning Center, founded in 1985, purposeful partnerships have been established with community stakeholders and leaders to connect children and families to learning opportunities and resources, building bridges to education for students to lead and succeed.
Message from the Principal
We are honored that you have chosen PUENTE Charter School. The priority at PUENTE is to provide students with high-quality, culturally diverse, and intentional instruction. Our teachers provide relevant and engaging content while building strong relationships with all students and families. The partnership with our families and community is an integral part of the success of PUENTE Charter School. We encourage you to become involved, whether through our community events, adult education opportunities, or English Learner Advisory Committee (ELAC).