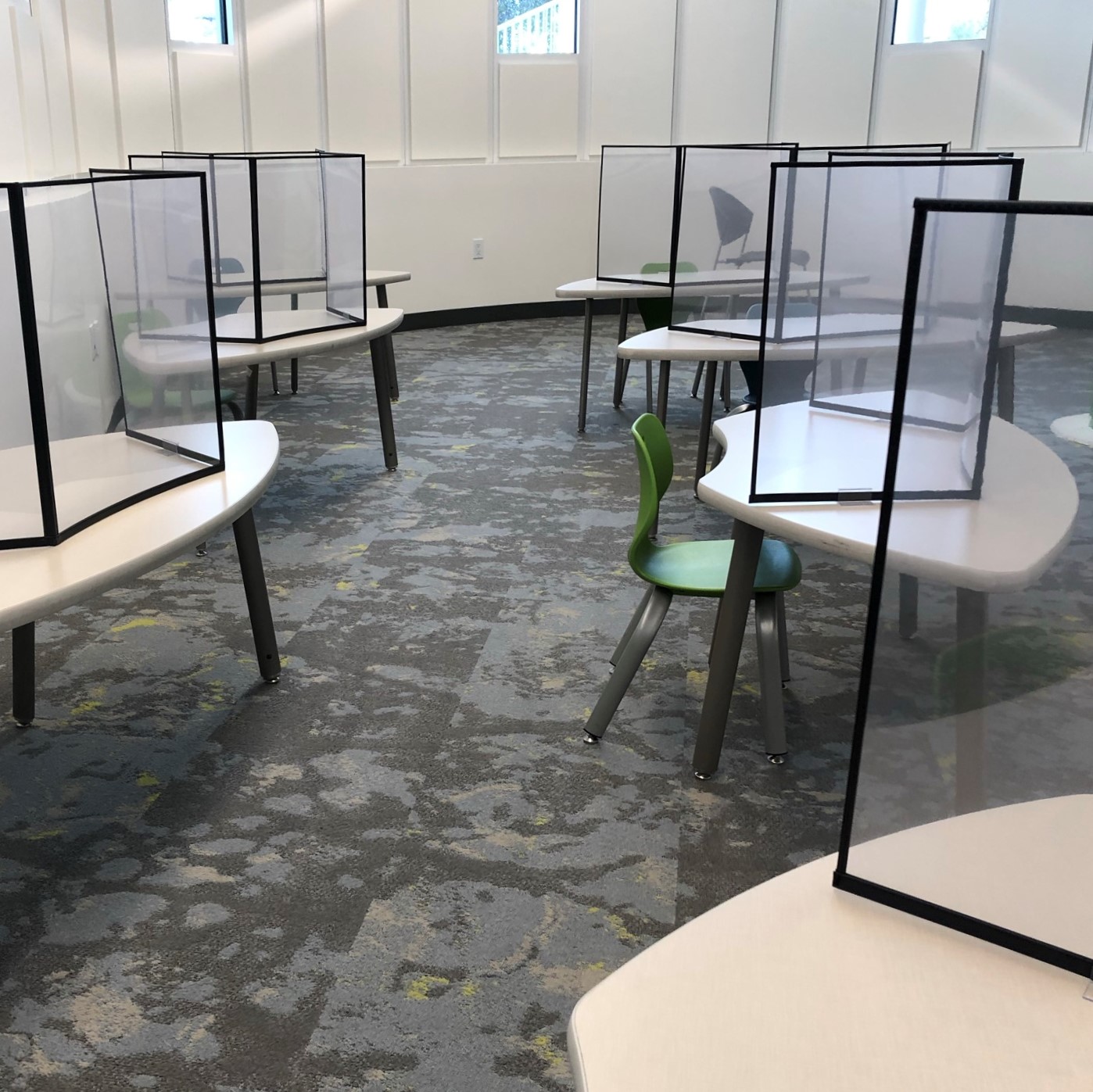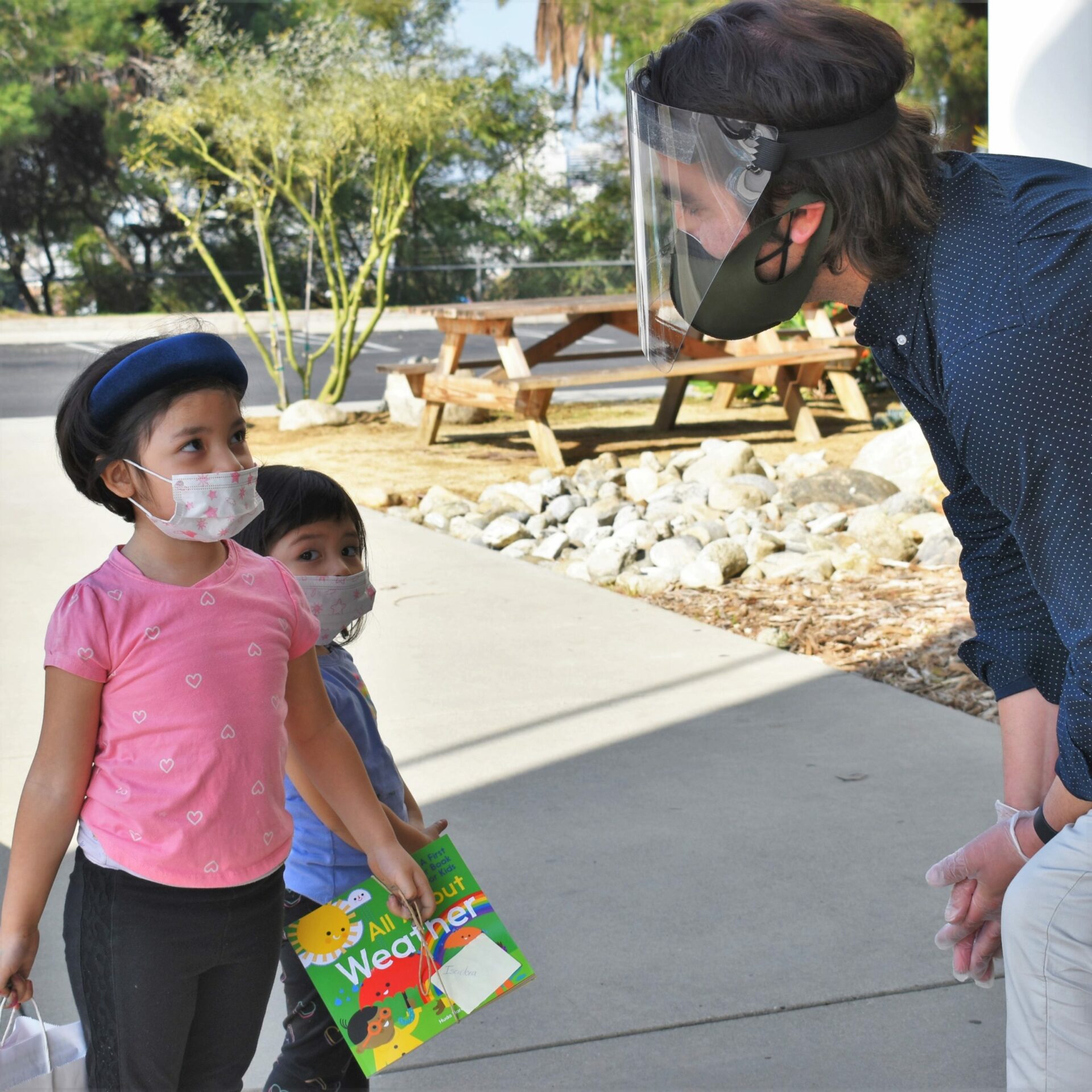 This week marks one year since PUENTE transitioned to distance learning and remote operations. I vividly recall gathering all our staff for a final in-person meeting last March. As a team, we committed to keeping services available and accessible throughout the pandemic.
For students and families residing in Boyle Heights and East Los Angeles, the impact of COVID-19 has often been painful. PUENTE is committed to commemorating the sacrifices everybody has made and honoring the lives lost.
Since the start of the crisis, PUENTE has adapted to help our students and families respond to the pandemic by extending additional services to meet their critical needs.
For PUENTE, high-quality distance learning has included not just classroom instruction but also robust enrichment and support services such as special education, case management, arts and fitness workshops, family engagement events, and school-wide celebrations. PUENTE has provided ongoing tech support and has ensured one laptop for every student to close the digital opportunity gap. Distance learning attendance rates have been consistent at 96%, despite the challenges.
In addition to our "grab and go" student meal program, PUENTE has been distributing hundreds of pounds of food each week to our community members in need, in partnership with White Memorial Medical Center. In addition, through free community meetings, PUENTE is providing access to critical resources on topics including mental health and vaccine access during COVID-19. PUENTE has maintained our "whole student" approach, educating each student within the context of her or his family and community.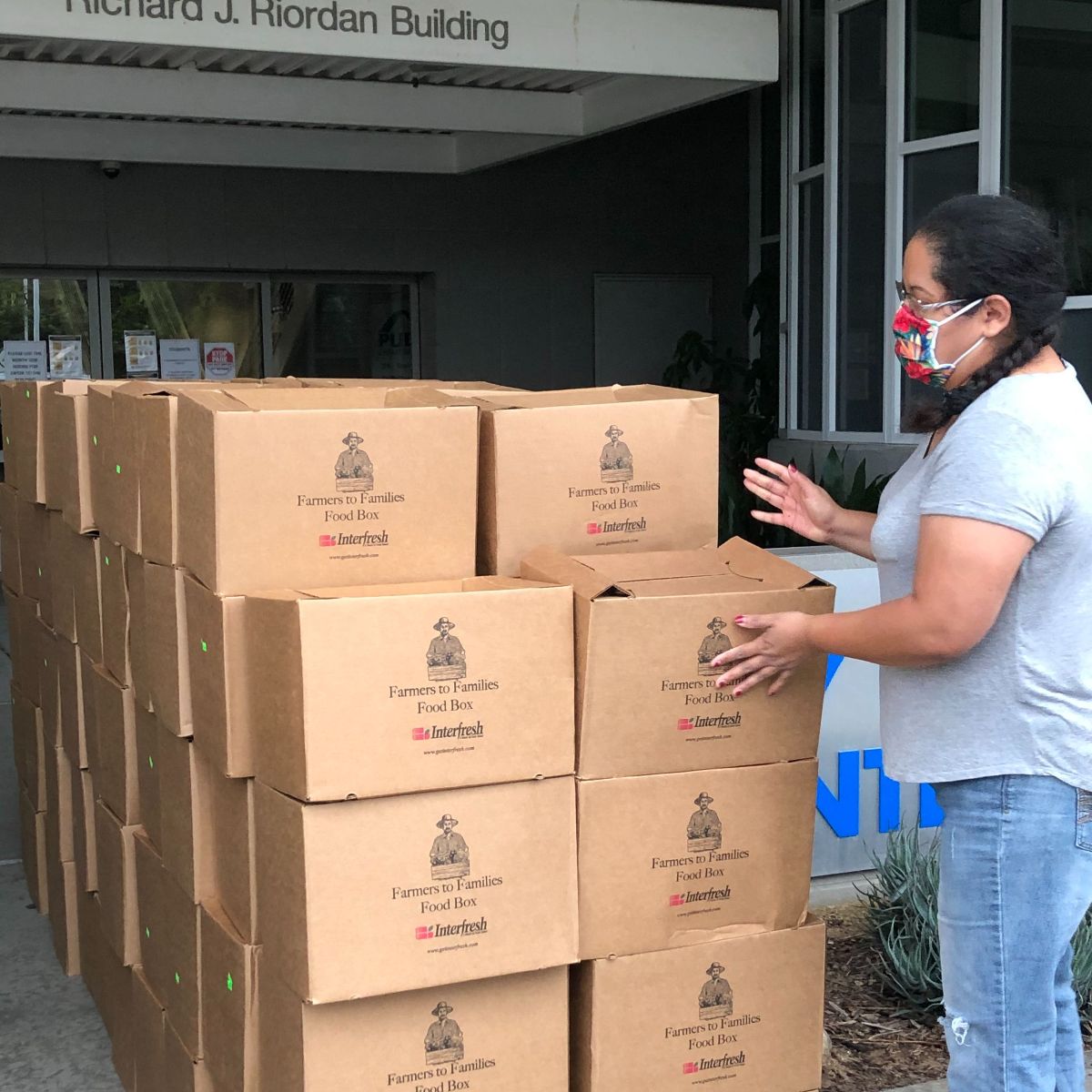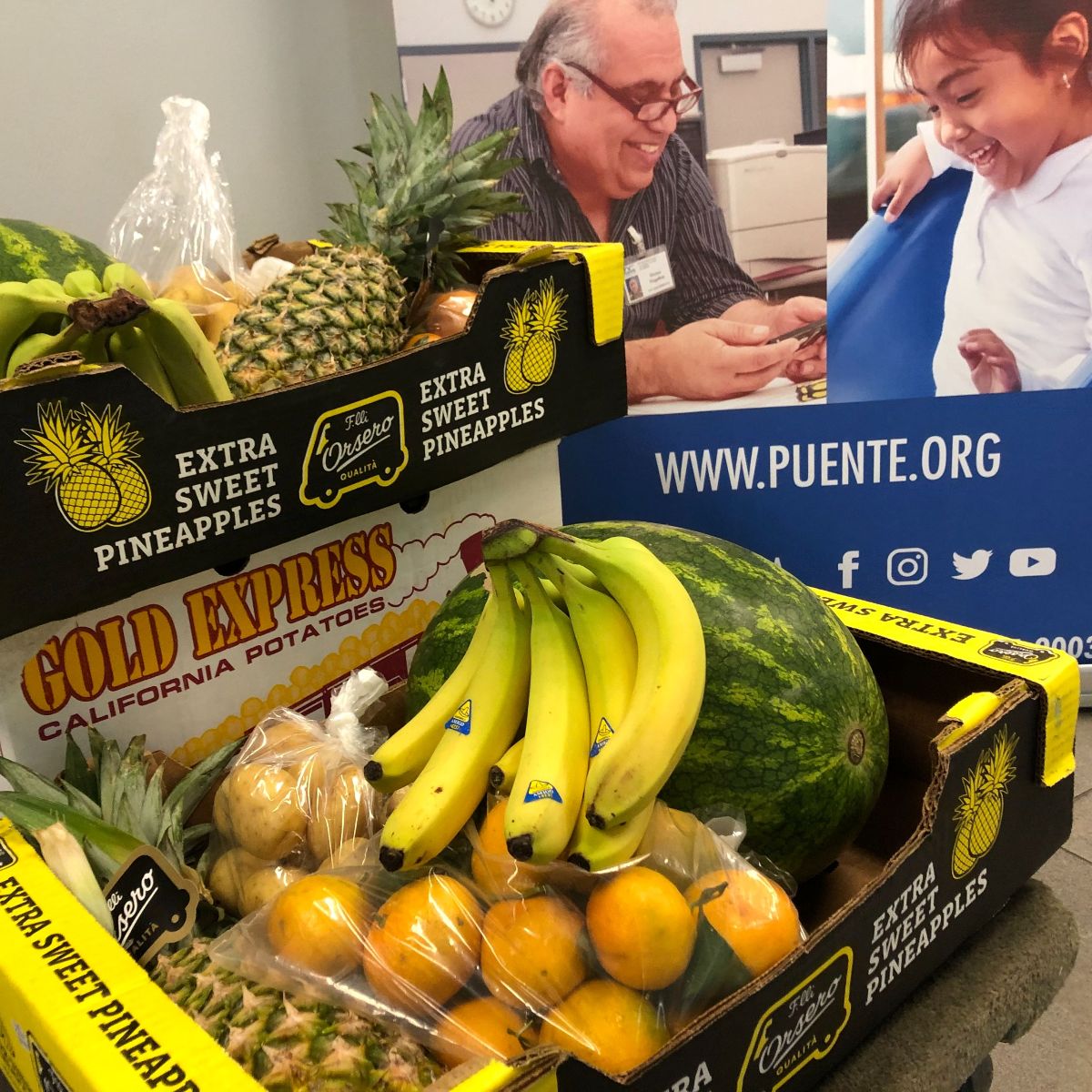 As we reflect on this past year of uncertainty and disruption, there are also reasons for hope as we embark upon the next chapter. With the rates of COVID-19 infection declining, we are planning for a safe re-opening in alignment with local and state guidelines.  We plan to re-open our preschool and elementary school for hybrid instruction on April 12th.  All families will also have the option to keep their student on distance learning instruction. Programs for youth and adults will remain on distance learning only until further notice. To prepare, our school staff is in the process of being vaccinated and our facility has been successfully evaluated by the Los Angeles Department of Public Health.
We are grateful to have a strong network of stakeholders supporting our students, families, and our colleagues providing the critical work on their behalf. We extend a gracious thank you for the role you play in contributing to the betterment of our students' experiences. As we transition to re-opening, we value your contributions and partnership more than ever.
You continue to have an immense role in the lives of our students and families, and we ask for your consistent engagement. Together, we will learn from the experiences of the past year to meet the challenges of the future with resolve, determination, and grace.
With great appreciation,
Jerome Greening
CEO