PUENTE supports our students, their families, and the community as a whole by giving over 2,000 individuals each year access to resources for success in school and in life.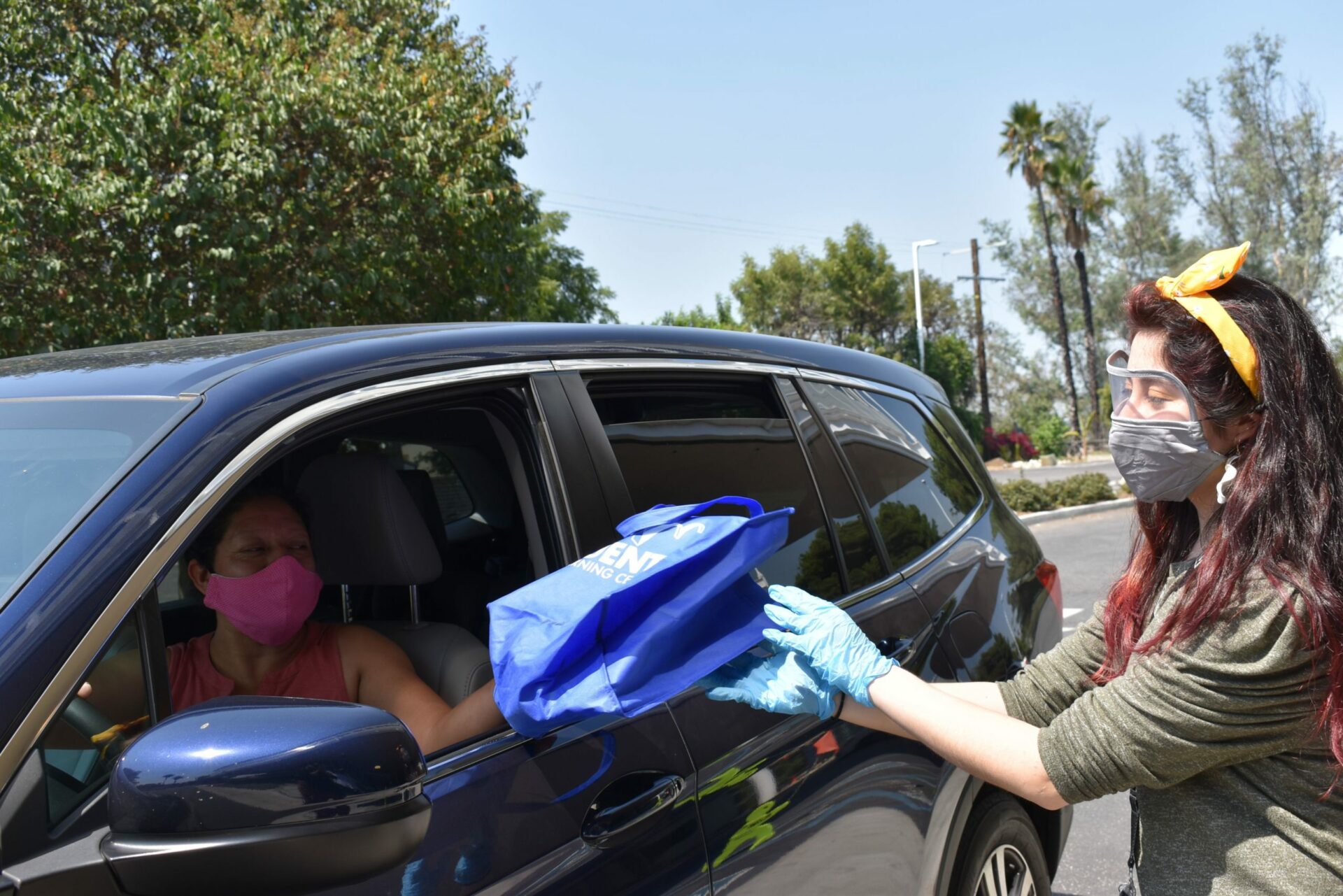 During COVID-19, PUENTE is distributing free meals, sharing laptops for high-quality learning, and offering integrated pupil supports for health and mental health.
Know-Your-Rights Workshops
Community members empower themselves through immigrant workshops—offered in partnership with local immigration law firms—and tenant workshops—offered in partnership with USC Office of Civic Engagement.
PUENTE offers test prep classes with dedicated volunteer instructors who mentor and guide our community members towards success in becoming new citizens.
Parent support groups provide a safe and supportive environment for the PUENTE parents to engage in peer-to-peer learning and exchange. The workshops strengthen families and empower parents in their roles as their child's first teachers.
PUENTE supports community health and wellness through free health workshops as well as free eye-care events offered in partnership with UCLA Mobile Eye Clinic.
Financial Literacy Workshops
PUENTE provides a free workshop series in Spanish, offered in partnership with SCE Federal Credit Union, for community members to learn the basics of managing personal finances. Additionally, we host regular financial workshops for high school students.
Want to attend community programs?
For more information, call our front desk at 323-780-8900 during business hours (Mon-Thurs 7:30 am – 8:30 pm, Fri 7:30 am – 6 pm, Sat 8:30 am – 12:30 pm) or email us at

community@puente.org.
Upcoming Events
TBA
For more information, please contact Michele at michele@puente.org
Join our free online Citizenship Class
Preparation for the Citizenship Exam
Civics, History, U.S Culture
Every Tuesday 11:30am-12:30pm
For more information, please contact Michele at Michele@puente.org
Griselda became a new U.S. citizen after taking PUENTE's citizenship test prep class. Andy was her volunteer citizenship instructor. He provided extra guidance outside of class time, and he even accompanied Griselda to the naturalization ceremony. PUENTE is more than a learning center. We're a community resource. By preparing students for the citizenship exam, PUENTE makes it possible for more people in our community to enjoy the full benefits that our country has available. "As a citizen, you have so many more opportunities to participate," Griselda says. As a nonprofit, PUENTE relies on volunteers like Andy to support our programs like the citizenship classes. For Andy, experiences like Griselda's swearing-in ceremony show him how he is making a difference.